2 Pillars Church Website Redesign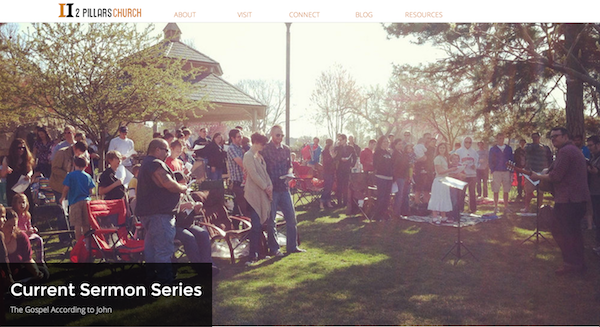 After months of work, I present to you the new, redesigned 2PillarsChurch.com!
Our website has needed some serious TLC for some time now. With help from a local entrepreneur and the hard work of three developers in the 2 Pillars body, we were finally able to go live this week.
I'll be posting in the future about some of the back-end details, including why we chose Squarespace, the platform on which our new site is built.
Until then, give it a look and let me know what you think.