Religious
"

Nones"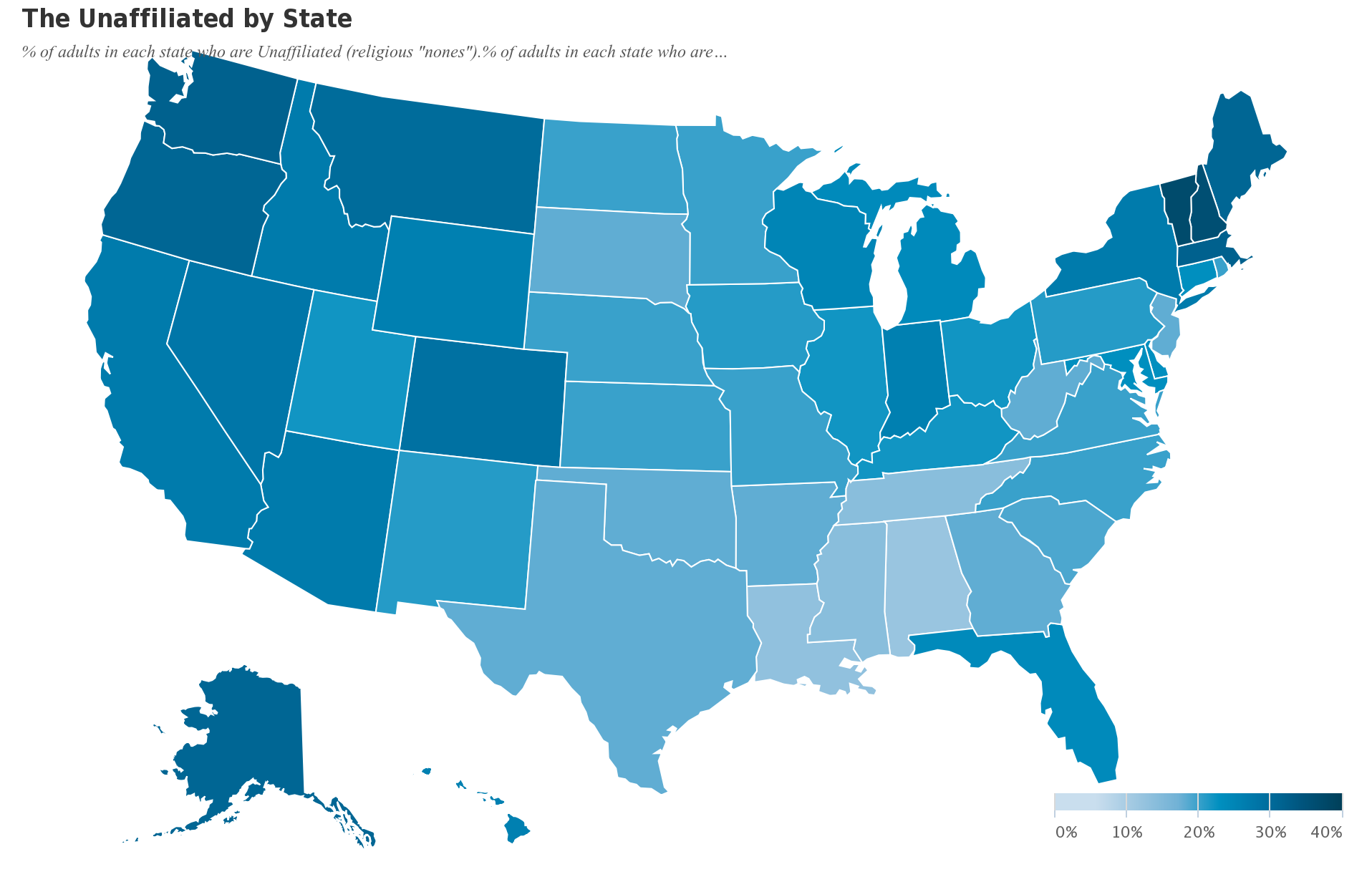 Twenty percent of Nebraskans are religious "nones" according to the Pew Research Center's Religious Landscape Study.
Here's how the numbers broke down for the 312 Nebraskans surveyed:
Evangelical Protestant 25%
Mainline Protestant 24%
Historically Black Protestant 2%
Catholic 23%
Other Christian < 1%
Orthodox Christian < 1%
Mormon 1%
Jehovah's Witness < 1%
Jewish < 1%
Muslim < 1%
Buddhist 1%
Hindu 1%
Other World Religions < 1%
Other Faiths 1%
Atheist 1%
Agnostic 4%
Nothing in particular 15%
Don't know 1%
The "Nothing in particular" group was further broken down into two additional groups:
Nothing in particular (religion not important) 8%
Nothing in particular (religion important) 7%
Some metro areas were highlighted in the study results, but unfortunately, no information specific to Lincoln or Omaha is given. I would love to see what these numbers—the religious "nones" in particular—would look like in Lincoln. I assume they would rise, but by how much?